missionary ground
Jul 27
Secession lagniappe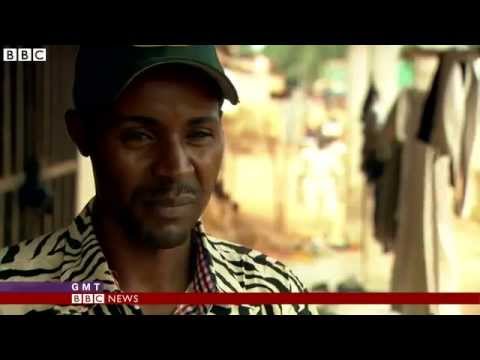 A good read on how the new Spanish king could impact Catalonia's aspirations for independence.

Lega Nord remains committed to an independent Padania.

BBC on the other Europeans with their eyes on Edinburgh. Related: Scotland gets its own internet domain, with the catchy name dot-scot.

Peter Singer on Scotland and Catalonia:

The EU is also unlikely to accept Scotland or Catalonia as a member if…
Jul 25
"In the shadow of a ruined tower, Father Time himself lies expiring, his scythe and his hour-glass broken. In the last puff of smoke from Time's tobacco pipe, one discerns the word "Finis." A cracked bell, a shattered crown, the discarded stock of an old musket, the tottering signpost of a tavern called "The Worlds End," a bow unstrung, a map of the world burning, a gibbet falling, an empty purse, a proclamation of bankruptcy, the stump of a broom, a broken bottle - this litter lies about fallen Father Time. Overhead the moon wanes, and Phoebus and his horses lie dead in the clouds. What once was sublime has descended to the ridiculous; thus the world ends, "not with a bang but a whimper." A month after he executed this famous tail-piece, Hogarth himself ceased to be.

This is the world of Orwell's Nineteen Eighty-Four; and it is the actual state in many lands of what once was a civilized order. Will the wave of the future, perhaps by the end of this century, engulf us all? Are there means for resisting this inundation? Or do we, like Canute, vainly command the tide to retreat from the beach on which we have taken our stand?"

— Russell Kirk, "Wise Men Know What Wicked Things Are Written On The Sky"
"

The one common denominator in all these varied assaults on the principle of federalism is Bigness. Everything must be national," although the word is not used once in the Constitution and was regarded as dubiously as was by the Founding Fathers. The current Washington telephone directory takes ten full columns merely to list the national associations with headquarters there, running from the National Academy of Broadcasting to the National Wrecking Company.

Since our institutions are demonstrably based on home rule and local sovereignty, some formula must be found to justify the general trend towards nationalization. And that is where this weasel word "democracy" comes in. . Its general use is the more invidious because it does not mean defense of majority rule at the grass roots, where the will of the people on local problems is based on accurate knowledge. It means the creation of a vague and semi-mystical volunti generale for the nation as a whole, in fields where emotions may be strong but where understanding cannot possibly be thorough.

" — Felix Morley, "American Republic or American Empire"
Jul 23
Neoconservative Christians and the crisis in Iraq
Neoconservative Christians and the crisis in Iraq
Artur Rosman asks hawkish Catholics to take stock of the devastation in Iraq:

There were actually major centers of Christianity in both North Africa and the Middle East–regions presently exclusively associated with Islam. These regions were eventually decimated by the rise of Islam and its clashes with the West and Byzantium. What we are seeing today is not the beginning of the end for this…
Jul 21
Things nobody says, #1
'When I get old I'm joining all the civic orders; Kiwanis, Rotarians, Odd Fellows, Lions, Masons, all that shit. I'll have more pins on my hat than a Vietnam vet and drink Bud Light in cinder-block chapter halls five nights a week.'
Jul 20
Sacred Harp 318: 'Present Joys'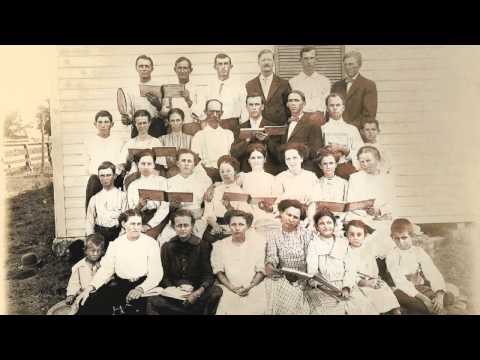 We thank the Lord of heav'n and earth,
Who hath preserved us from our birth.

For present joys, for blessings past,
And for the hope of heav'n at last.

Redeemed us oft from death and dread,
And with Thy gifts our table spread,

For present joys, for blessings past,
And for the hope of heav'n at last.
Jul 16
[video]
"Desperation is the raw material of drastic change. Only those who can leave behind everything they have ever believed in can hope to escape." — Burroughs
Jul 15
"God in his providence has placed us in a remote part of the world, and if our brethren in other countries "fall out by the way," we will endeavour to reconcile them, but we will not become partners in their quarrels. They have a right to choose their own governments, and manage their own affairs, without our interference. God does not call us to war. We are not attacked nor endangered; until we are, we have no right to spill our own blood, or that of our children. Let us then "study the things that make for peace." Let us unite in repressing those restless spirits who cannot see a quarrel going on without inserting themselves in it. Let us be ready constantly to exert our good offices in bringing about peace; and let us devoutly pray that God would hasten the time when "wars shall cease from the earth," and the peaceful kingdom of Jesus Christ, which breathes nothing but good will to men, shall universally prevail." — Peter Thatcher
Jul 14
Has the Jefferson statehood movement stalled?
That was the narrative coming off this series of votes, which saw a union-backed opposition defeat the referendum in Del Norte County, even though the one in Tehama County passed.

The Shasta County supervisors voted down a Jefferson proposal last month too, but according to this letter in the Redding Record-Searchlight, the room wasn't happy about it:

I went to the Shasta County Board of…